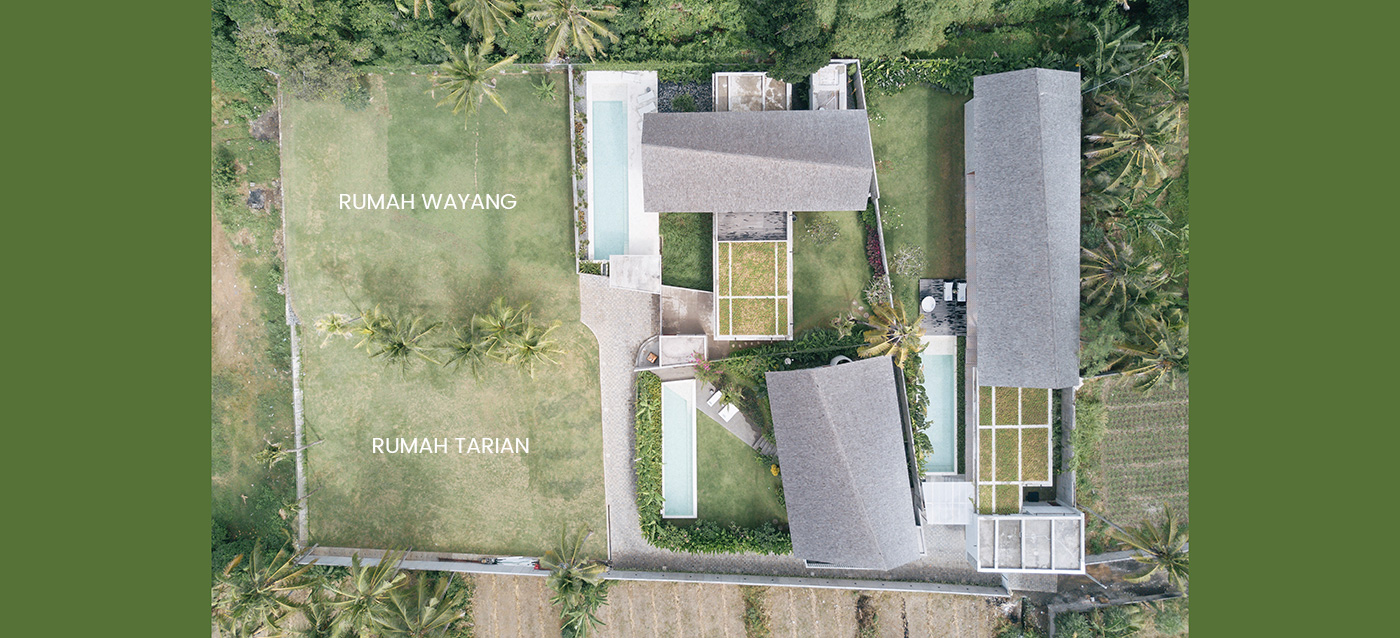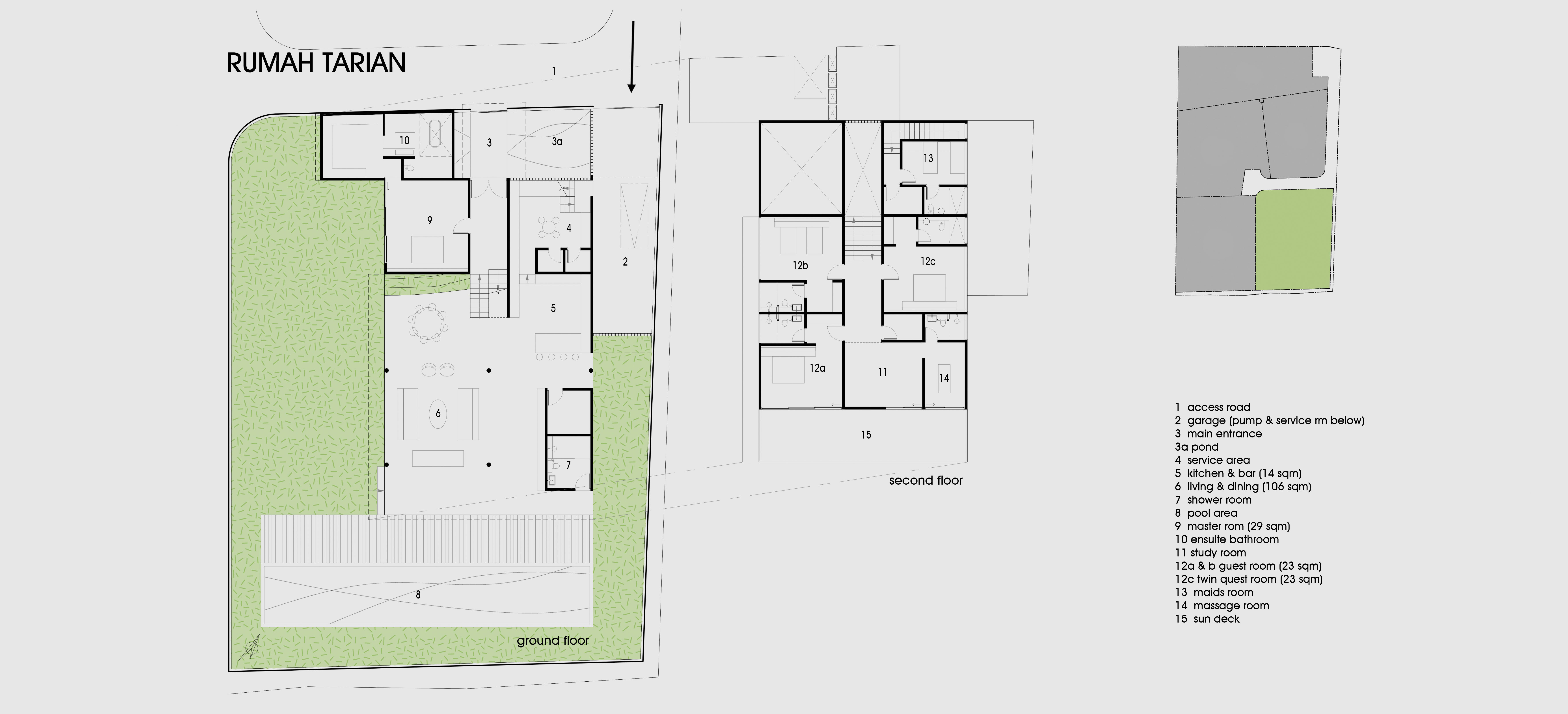 Rumah Tarian has 2 defining features: the land tumbles down over 3m and curves into the house which allows for a split level and a double height entrance.
Entry is across a pond into this double height space which takes you down into the public areas of the house and up into the bedroom suites. A large sundeck above offers a wide view across to the sea.
There are a total of 4 bedrooms with a large family den and massage room, sun deck, double reception, dining area, wet and dry kitchens, pool deck and garden. To the rear, there is a staff area, bathroom and store.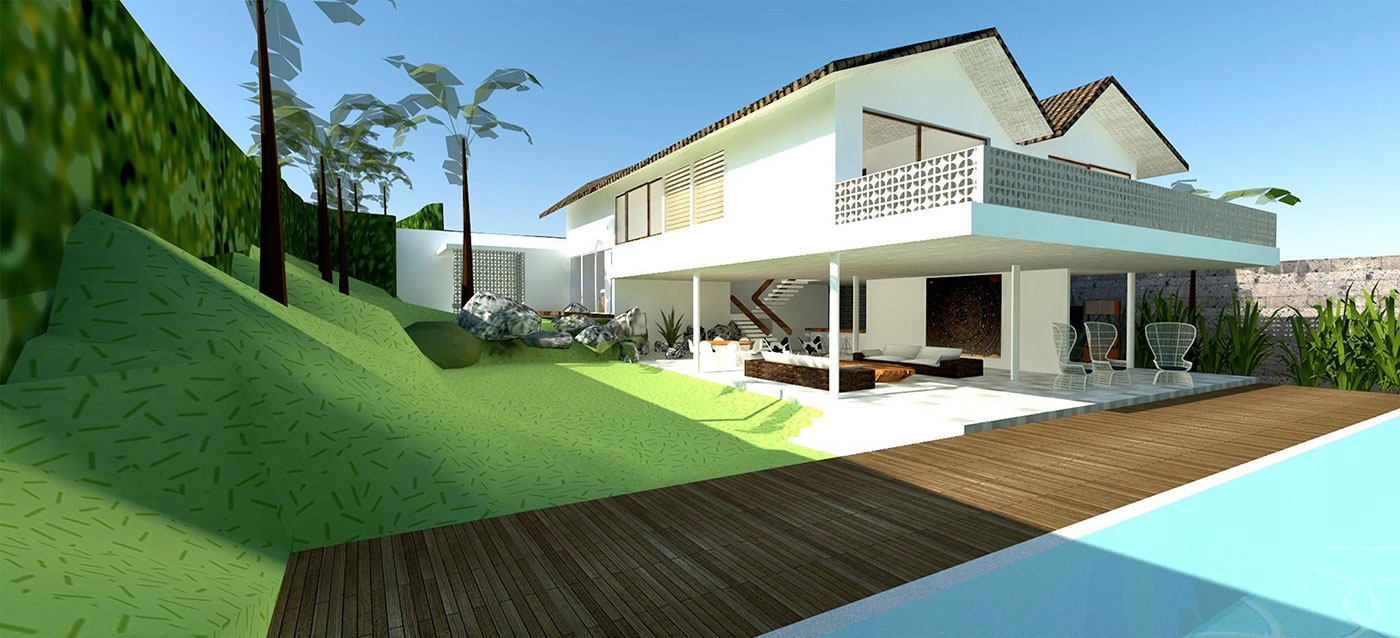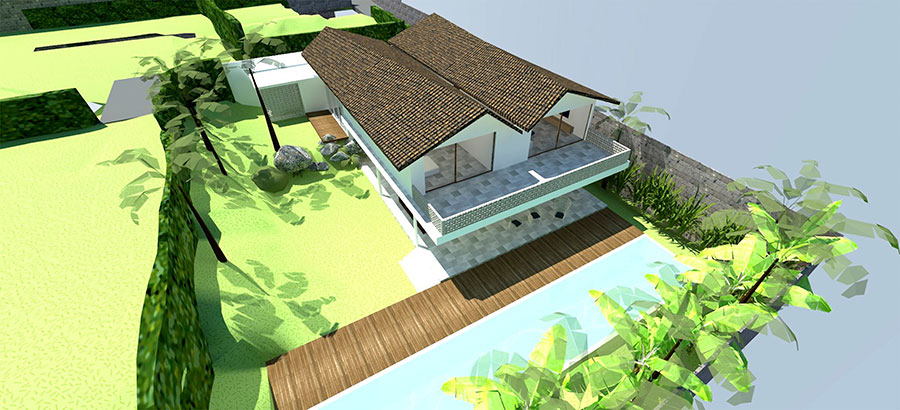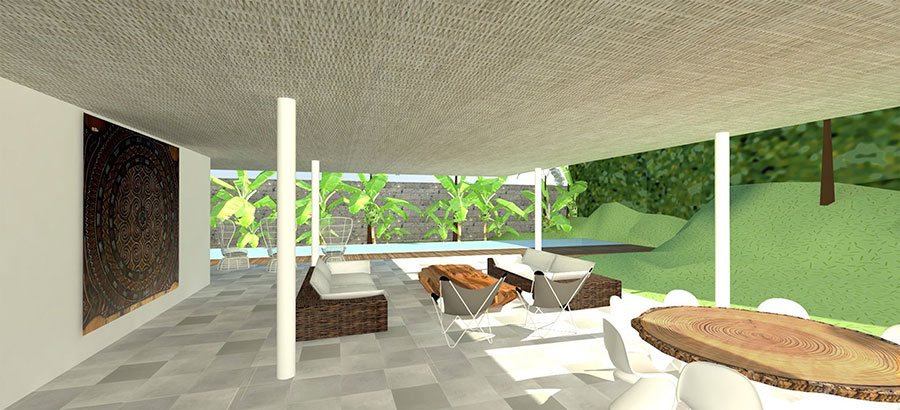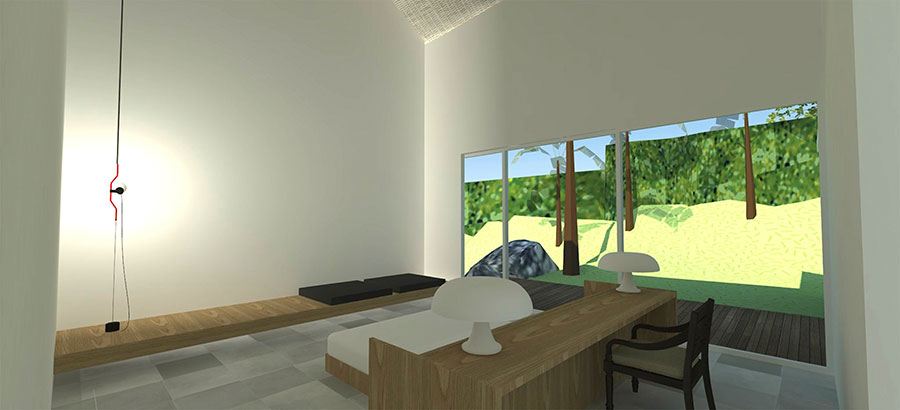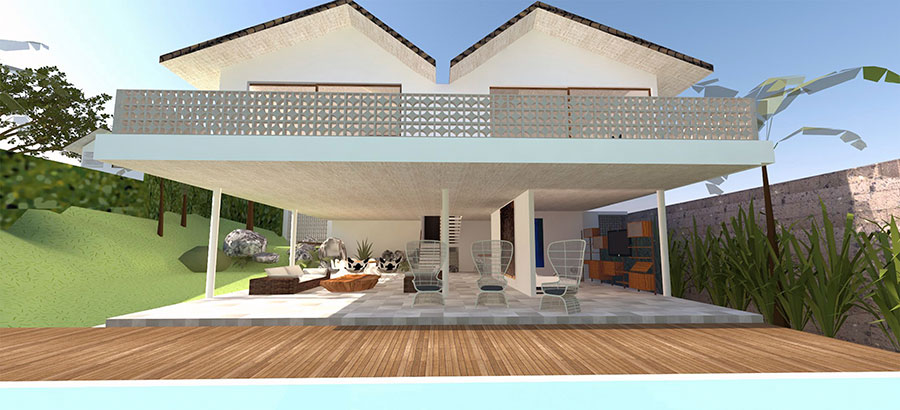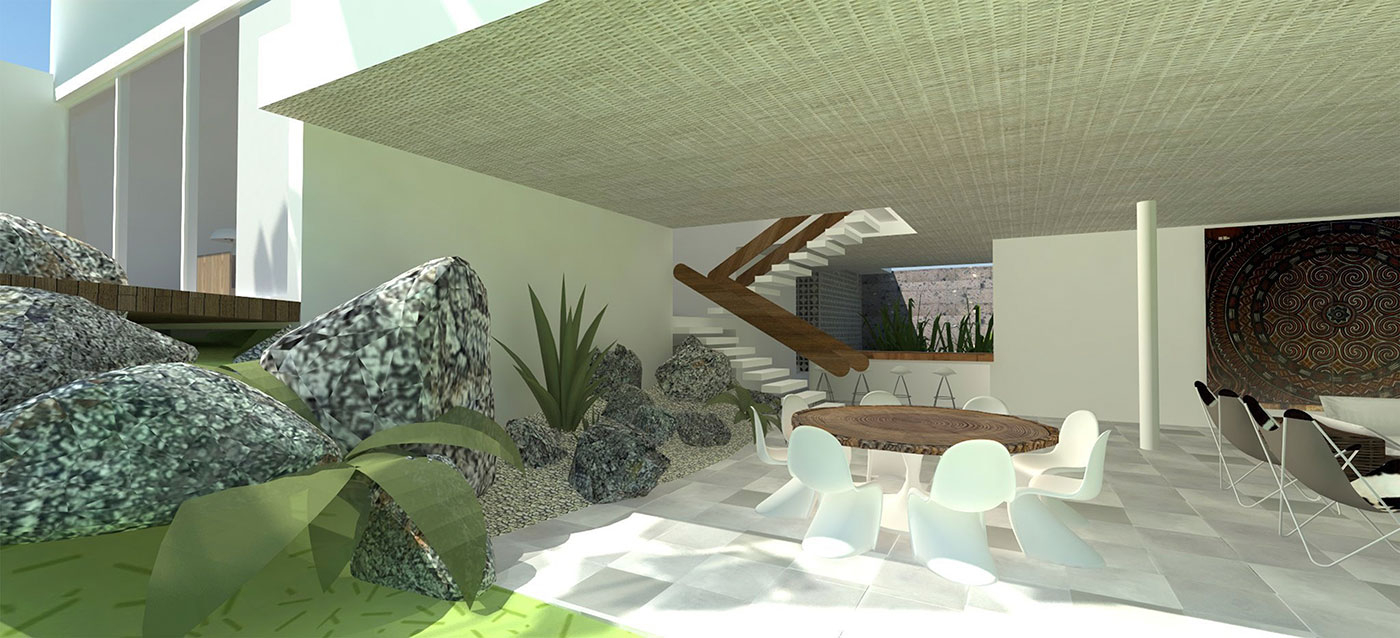 living area with a in/out rock  garden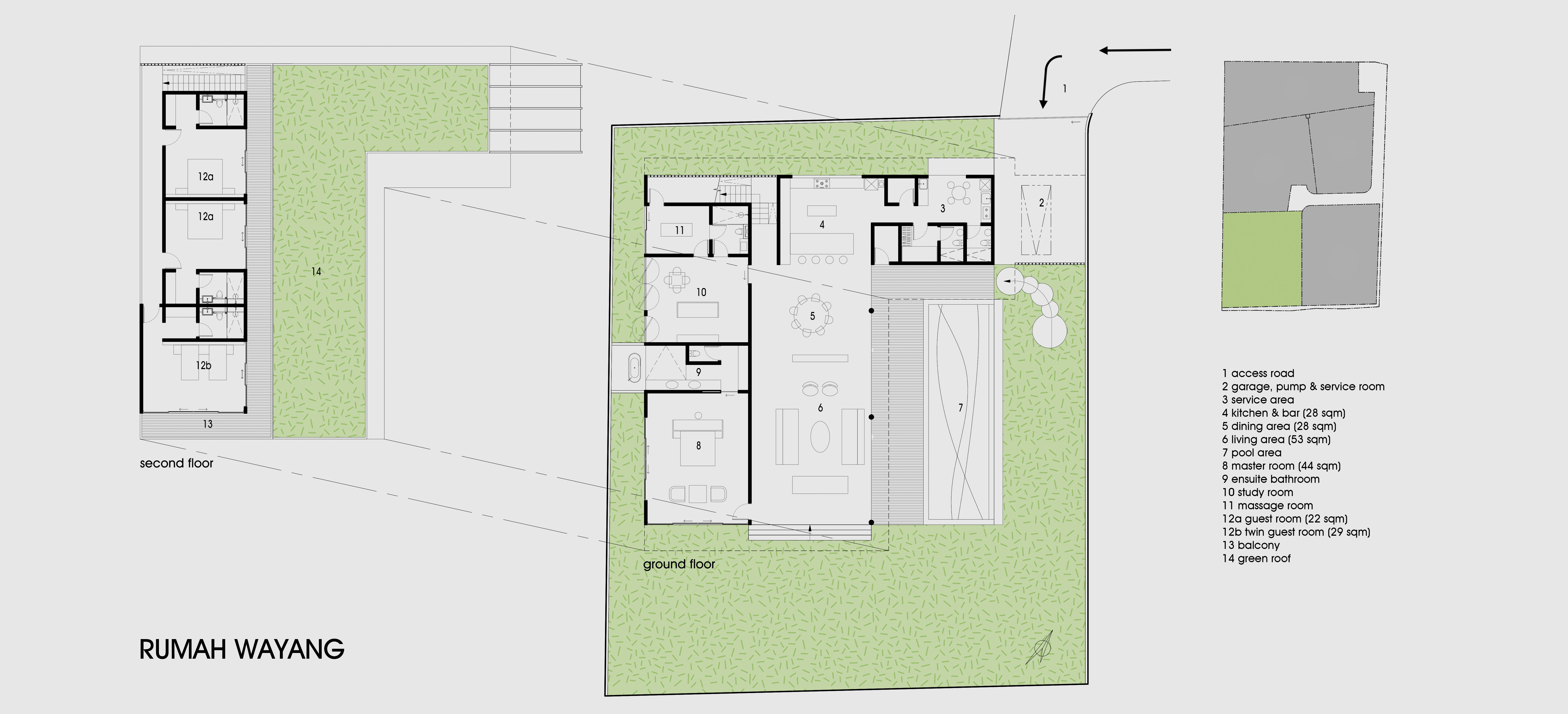 Rumah Wayang has been designed to take advantage of it position on the plot. The house on the ground floor is open around its garden and pool, while on the upper floor, the views take in the sea as well as the view across the rising sun toward Gunung Agung.
The master bedroom, TV/mah-jong room and massage room along with the large kitchen and staff areas are arranged around the open living and dining areas. A staircase leads up to the 3 guest rooms, all of which share a terrace overlooking a green roof with views across the east.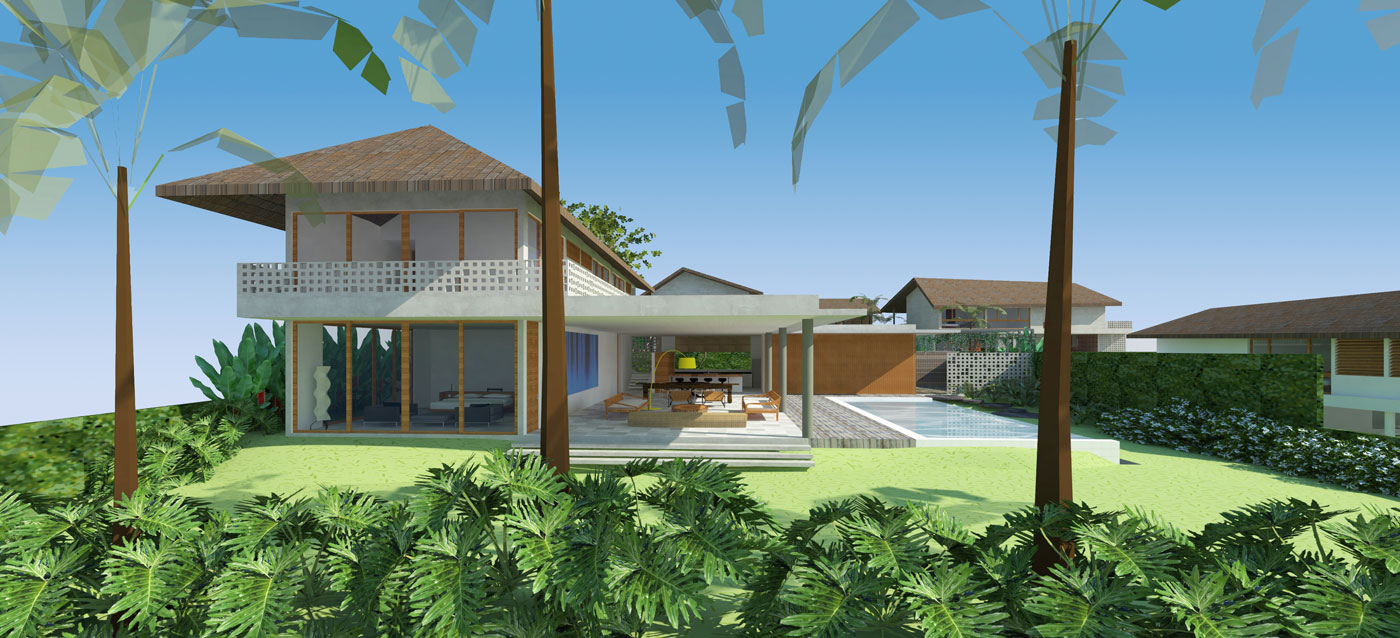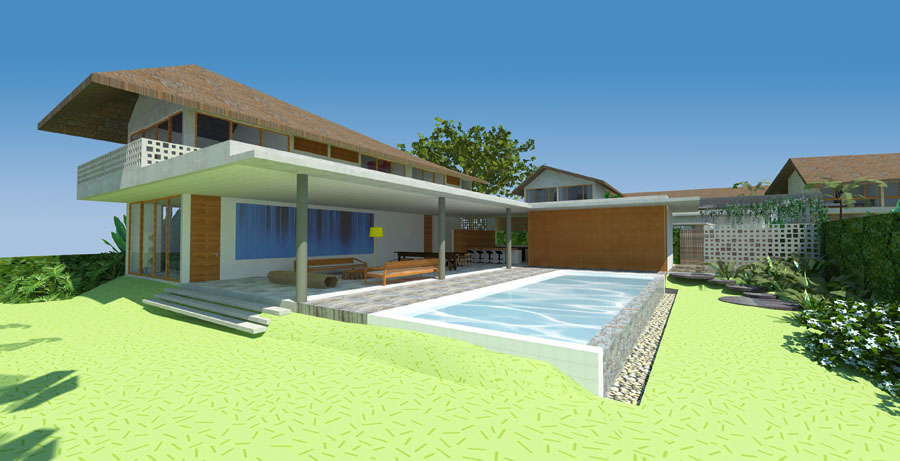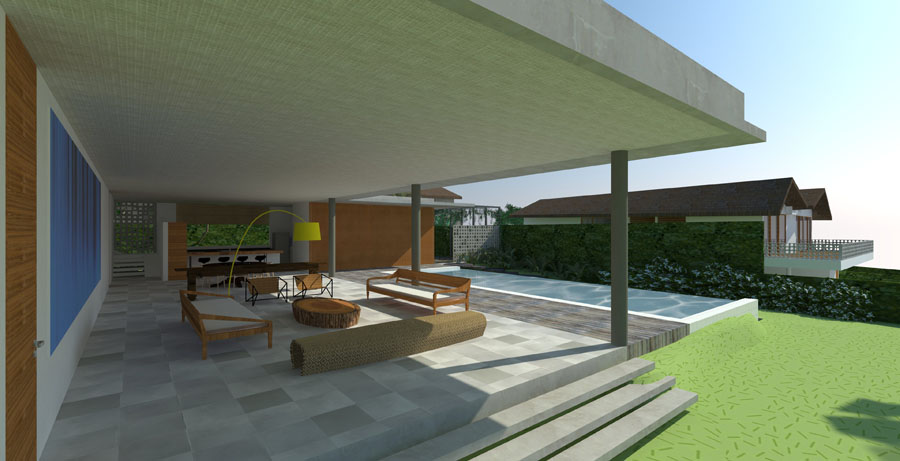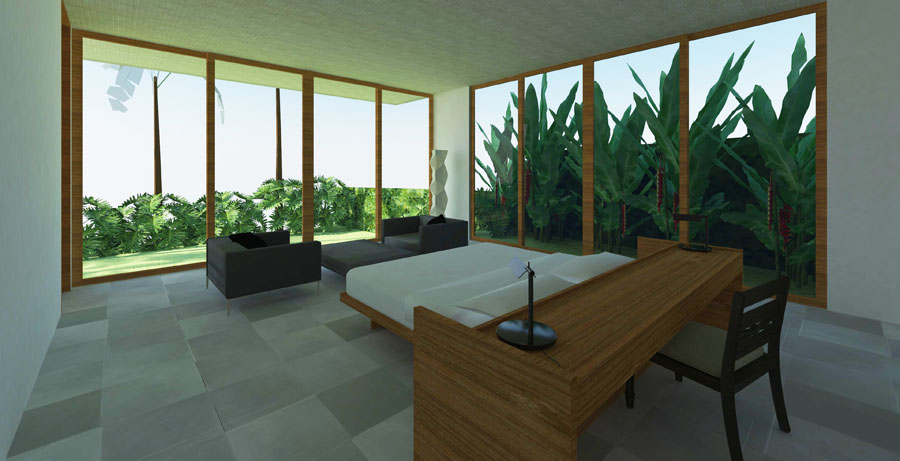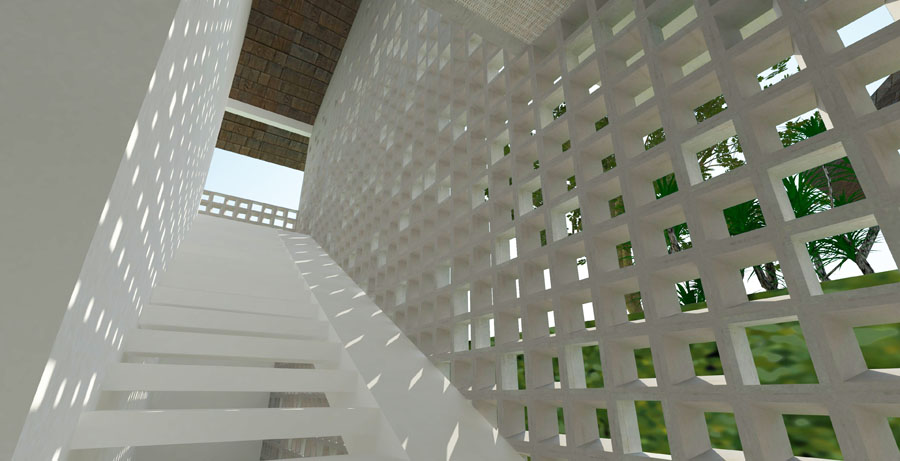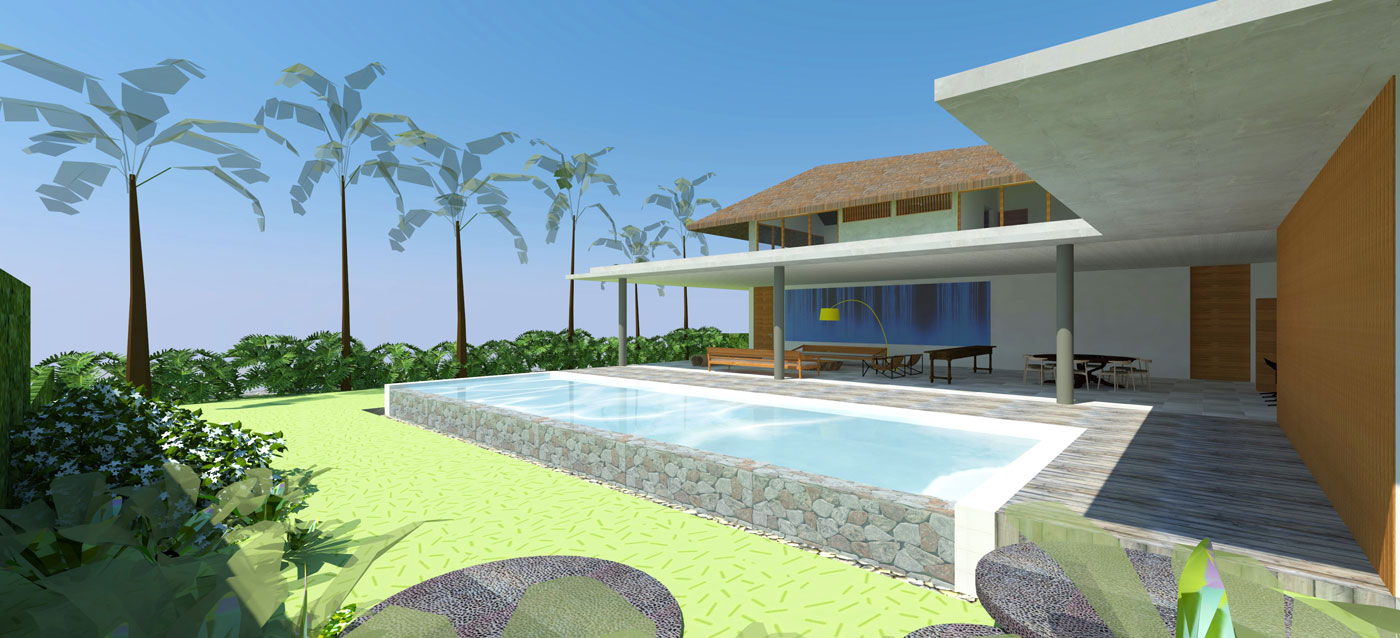 EVENTS
Chamber Music Event
If you are interested in joining us for a blend of rest and relaxation in Bali with some chamber music, or even just attending some informal concerts by our participants, please contact